Officials in Dushanbe deny any restrictions on the Arabic language study, but those willing to study it, cannot find the suitable courses.
---
Follow us on Facebook
---
Mehrangez Tursunzoda, Tajik journalist, searched for Arabic courses for her 12-year-old younger brother. However, according to her, there are no offers for Arabic study in city's training centers.
"My brother fluently speaks Tajik, Russian and English. He is interested in Arabic language and we decided to enroll him in Arabic courses. Unfortunately, we did not find a single training center where this language was taught," Tursunzoda says.
According to Mehrangez Tursunzoda, on the popular resource for free advertisements, Somon.tj, there are announcements from a number of teachers who teach Arabic. However, she has concerns about enrolling her underage brother there.
"There have been cases of brainwashing (recruiting) of teenagers during individual Arabic studies," Tursunzoda says.
Malika Rustamova, Tajik student, has also been unsuccessfully searching for such courses for several months now.
"I went to almost all the educational institutions in Dushanbe, but everywhere they say they do not have such courses. Some [of the centers' representatives] say that there is no demand for Arabic, while others speak of a ban from the authorities," Rustamova said.
The head of one of the private language training centers anonymously said that government officials did not allow holding Arabic courses. He says that today this language is considered "dangerous".
"I tried to include Arabic to the curriculum many times, as there are many people willing to study it. I am a teacher of Arabic myself, and hundreds of people come to me to study this language," says the source of CABAR.asia.
He is surprised at some officials' claims that learners of the Arabic language can become extremists.
"That is, by studying Chinese, we will become Buddhists, and studying English – Christians. Is that so? Where is the logic?" the head of the training center asks.
Journalist Mehrangez Tursunzoda also considers this ban wrong.
"Arabic is one of the UN languages, and it is wrong to prohibit studying this language. On the contrary, this language should be taught openly for the public, so that those wishing to study can learn it freely and safely," Mehrangez Tursunzoda believes.
Ministry of Education Refutes Rumors
Shohin Saidov, Deputy Head of the State Agency on Supervision in the Sphere of Education, denied the ban on Arabic language studies.
"We have never been asked to open Arabic language courses. All these talks about the fact that the Agency on Supervision in the Sphere of Education does not allow opening Arabic language courses are just rumors," the official said.
The State Agency insists that Arabic is not taught because citizens prefer short-term courses of English, German, French, Chinese, Japanese and Russian.
Saidov stressed that there are no official instructions to ban the teaching of the Arabic language in Tajikistan.
Tojiddin Asomuddinzoda, Head of the Islamic University of Tajikistan, also states that there is no demand for learning Arabic language now. He links this fact with the crisis in the Arab countries.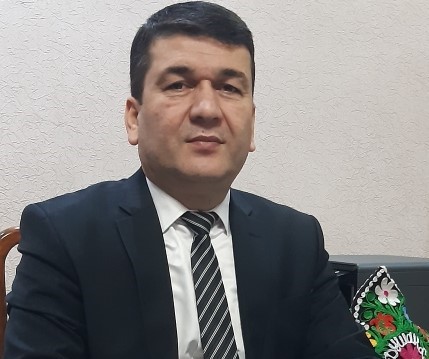 "There was a time when the profession of the expert in Asian and Islamic studies was one of the most respected. Then, the countries of the Arab world were among the safest and most favorable countries for travel and work," said Tojiddin Asomuddinzoda.
Today, according to him, people prefer to study Chinese, English and Russian. The Head of the University believes that over the past decade, a number of Arab countries, including Libya, Syria, Egypt, Iraq, Yemen, are experiencing severe crisis.
"Reasonable people will not go to these countries to seek a job or establish a business, they will not even think about it. This becomes the reason that the youths' attention to these countries is declining," Asomuddinzoda said.
Tojiddin Asomuddinzoda says they wanted to open Arabic courses at the University, but there was no demand for them.
"If there is no demand, we cannot open training courses. For example, when there is just one or two applicants, we cannot create a functional group and pay salaries to teachers from an economic perspective," Asomuddinzoda explained.
Meanwhile, Saudi Arabia corner works in the National Library of Tajikistan, where everyone can learn Arabic without fees. According to the visitors of the corner, many young people attend these courses; this fact indicates the interest of young people in studying Arabic.
According to the State Agency on Supervision in the Sphere of Education, there are more than 258 language training centers in the country. Of these, 158 are located in Dushanbe, 39 in the Sughd region, 32 in the Regions of Republican Subordination, 25 in the Khatlon region and 4 in GBAO.
Arabic Has Nothing to Do with This
Some experts believe that the actual ban on Arabic language courses continues the policy of religious restrictions in Tajikistan. Analyst Abdumalik Kadirov says that the current policy of religious restrictions does not mean that authorities are hostile to Islam.
"Same people who do not allow studying Arabic, if accident happens with their loved ones, will arrange a funeral, definitely visit mullah and read the Yasin Surah for the deceased. That means that they are not against Islam. However, they see political opponents and competitors in the clergy, who can influence a large number of people. If the clergy speaks Arabic, they will be able to benefit from the knowledge of Islam and gain recognition among the people," Kadyrov noted.
According to Abdumalik Kadirov, people who are able to lead the masses and can inspire people with their ideas are dangerous for any authoritarian system.
"If there is no political competition, even a representative of the same religion may be the opponent. Perhaps, in Tajikistan, the policy of religious restrictions is intensifying in order to reduce the influence of religious authorities," he added.
Philologist Umed Jaihoni does not believe that studying Arabic can pose a threat to Tajikistan, although he admits that some people who study this language can become extremists.
"However, this is not an excuse to ban Arabic language courses throughout the country," Jaihoni said.
Jaihoni also suggested that there is a possibility that the "actual" ban is based on the vested interests of those who are trying to monopolize such activities, amid growing labor migration to Arab countries.
"Officials' assumptions that everyone who studies Arabic becomes radicalized or that anyone who studies Farsi becomes Shiite, show the very low awareness of these leaders. These responsible executives pose the greatest threat to Tajikistan, to its national and state security," he concluded.
---
This publication was produced under IWPR project «Forging links and raising voices to combat radicalization in Central Asia».