The Constitution of Tajikistan guarantees freedom of religion.
---
Follow us on Facebook
---
Hot buckwheat cereal, boiled eggs, fresh bread and sweet strong tea. This Sunday breakfast is served for everyone in the Orthodox Church in Dushanbe.
In addition, local supporters bring non-perishable food.
"Thus, we can hand out such packs, grocery baskets. That is, basic essential products: oil, cereal, tea," says Sister Theodosia.
A large stream of people in need of different nationalities suggested an idea of weekly charity breakfasts. Now, about 200 people come here weekly.
The vast majority of Tajikistan's population are Sunni Muslims. In addition, about 300 thousand Ismailis live in the country, mainly in GBAO, which is approximately 5% of the total number of Muslims.
Very few representatives of non-Islamic confessions remained in Tajikistan. Most of them are followers of various Christian denominations. There are also small communities of Baha'is, Zoroastrians and Jews. In total, 66 non-Islamic religious associations are officially registered in the country.
In addition to weekly services, religious minorities are involved in social projects: they provide remote areas with drinking water, help setting up the bathrooms in schools, purchase equipment for medical facilities and help people in need.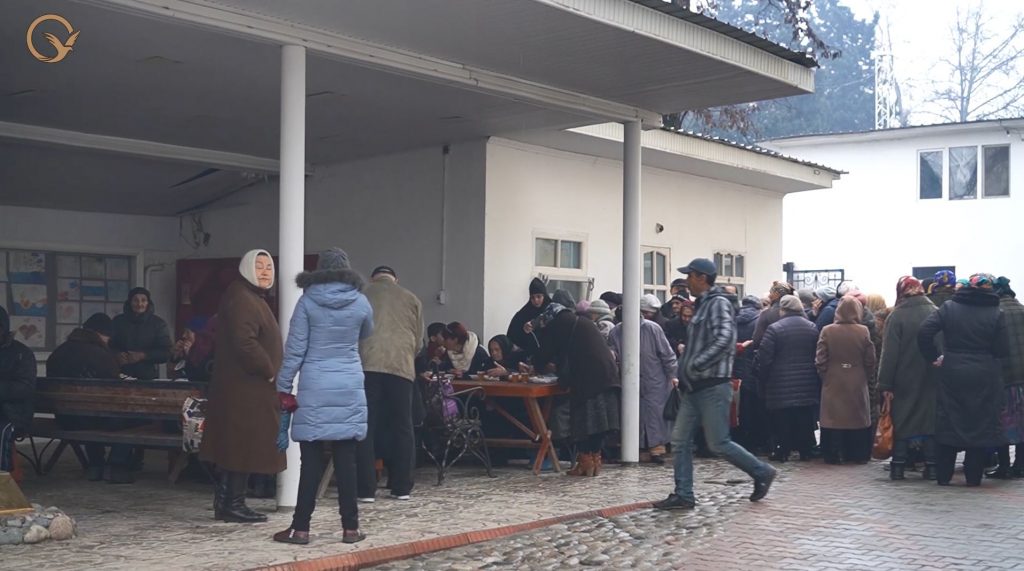 "In any traditional society, helping the poor is always common good goal. We are doing this together with other religions, and other religions are helping us out," says Sister Theodosia.
Sister Mary is from Tajikistan. She studied in Italy and became a nun of the diplomatic mission of the Holy See (Vatican) in Tajikistan.
Catholics have been living in the country for over 40 years. The main worshippers of a small cozy church where the organ music always plays are few ethnic Germans, Russians and Russian-speaking Tajiks. About 30 to 40 people attend the church on weekends.
Mary says that she never felt oppressed on the streets of the capital; everyone looks friendly and interested, however, their church has many projects that, unfortunately, cannot be implemented, since the Tajik laws do not allow them.
"Overall, people treat us well, which is not like in other countries. We hear about conflicts with Muslims, but it is very peaceful here, they do not mock us, do not do anything bad," says Sister Mary, the nun of the Catholic Church.
The 2009 Law of the Republic of Tajikistan "On Freedom of Conscience and Religious Associations" caused a lot of discussion even then. Many international observers criticize it. Thus, the US Department of State placed Tajikistan among the countries where the authorities violate citizens' religious rights.
According to this Law, all religious associations are accountable to the state and are obliged to provide all reports on their activities upon request of the authorities.
It is forbidden to pray in public places; every worshipper has the right to pray only in four places: a mosque, own house, a cemetery and pilgrimage destinations.
It is forbidden to preach a religion outside the church, but experts note that this limits the religious communities' activities.
Husein Shokirov, an employee of the Committee on Religion, gave an example with the Jehovah's Witnesses organization, activities of which were suspended in 2008 in Tajikistan.
According to Husein Shokirov, there are few Christians in Tajikistan now.
"There are organizations where only 5 or 6 people remain, but we do not suspend their activities so as to not violate their civil rights," Shokirov said.
He emphasized that the legislation of Tajikistan allows the termination of the religious organization's activities in two cases. First, if the founders of the organization, for any reason, decide to terminate the activities. In the second case, the authorities make the decision to terminate the activities of a religious organization, if they believe that the organization violates the laws of Tajikistan or international laws recognized by Tajikistan.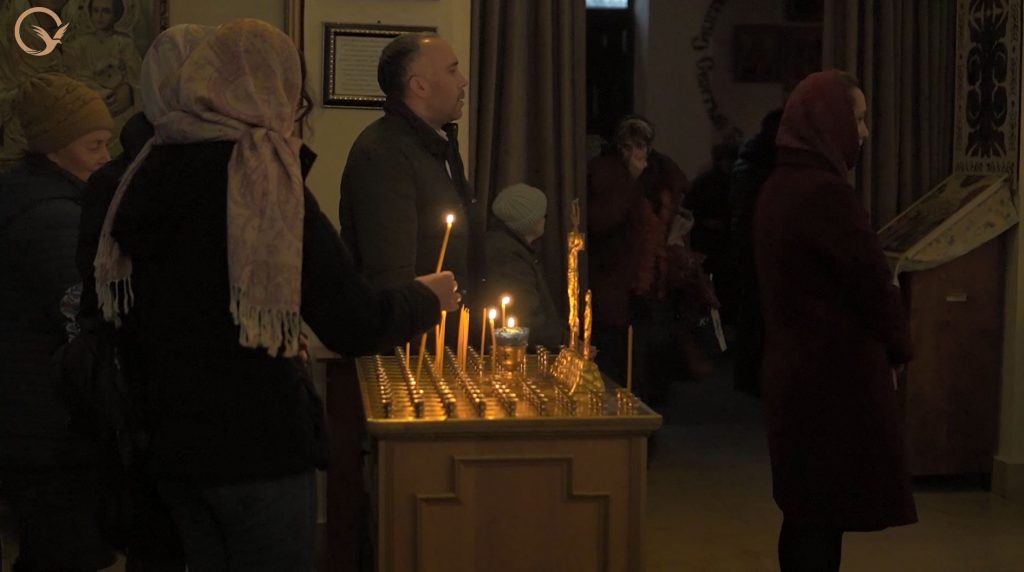 The Constitution of Tajikistan guarantees freedom of religion and belief, but it seems to contradict this Law. Authorities claim that all these measures are aimed at preventing radicalization, and seminars, trainings and conferences are often held for all communities in order to strengthen interfaith relations.
Sunday is a special day for Baptists. The Church of Evangelical Christians-Baptists exists in Tajikistan for 90 years already. From early morning, people of different ages and nationalities come to pray to the House of Prayer of All People.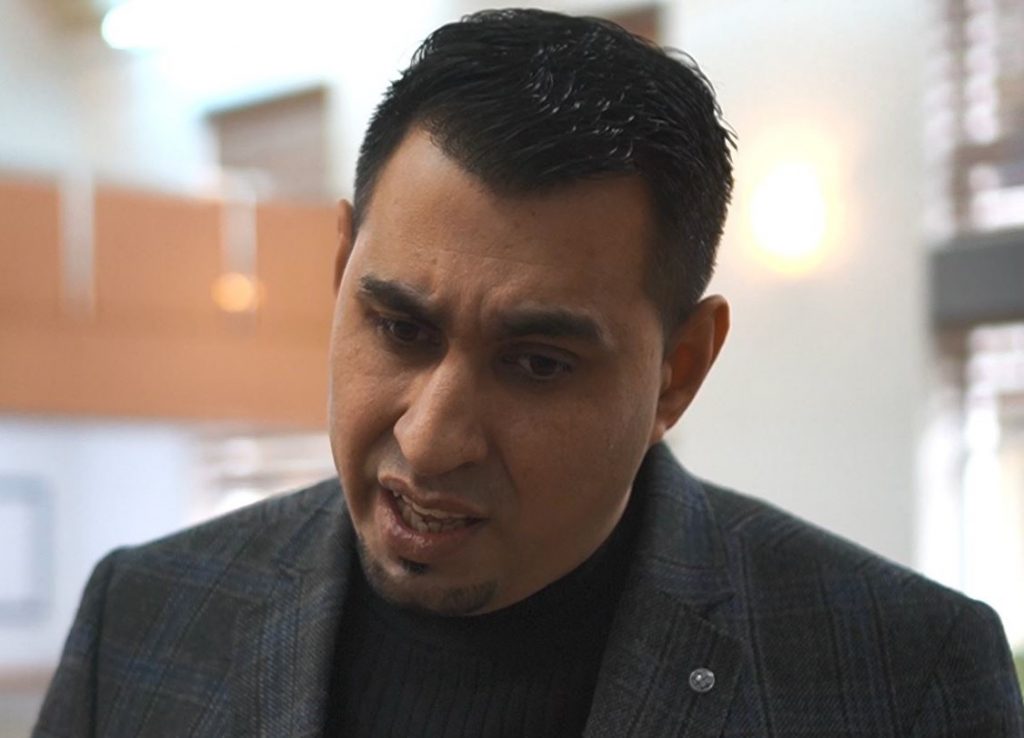 "If you are a Tajik and profess Christianity, people ask you many questions. However, just like elsewhere, someone is negative about it, someone is positive. We always focus on the fact that we live in constitutional state, where we have a law on freedom of religion, where a person can practice any religion or not practice any," says Kamil Abdullaev, Senior Pastor of the Church of Evangelical Christians-Baptists.
About 10 years ago, hundreds of people came to these churches, and it was especially crowded on holidays. However, there are fewer and fewer non-Muslim people every year; many leave Tajikistan.
However, despite this, Baha'is, Ismailis, Catholics, Orthodox and others continue their activities and gather in their narrow circles, supporting religious diversity in the country.
---
This article was prepared under IWPR project "Stability in Central Asia via Open Dialogue".