"The daughter of her mother, the granddaughter of grandparents and great-granddaughter of Karabay, is my mother. A classic of the Soviet way of life, upbringing and education. In the past, an exemplary pioneer, Komsomol member who dreams of becoming a communist …" – Ak-Maral Azimova, columnist for CABAR.asia, continues to tell the story of women of their family, who created and are creating their own picture of being, organically integrating religion and a conscious attitude to their personality into it.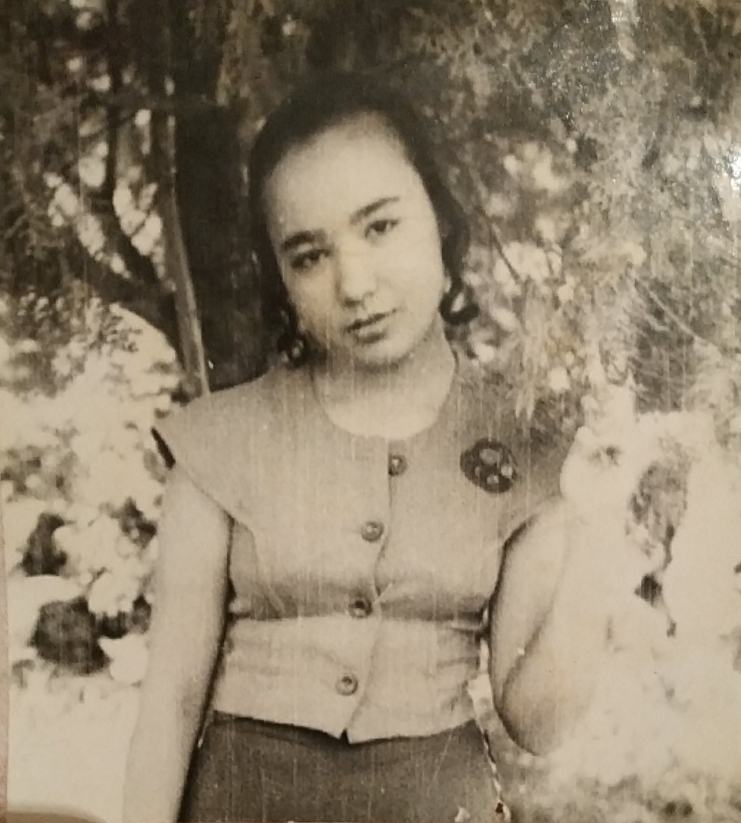 Now she laughs without stopping at her own stupidity, emphasizing that in fact it is necessary to cry. But it's late. She envies the young for the opportunities before us, the presence of which the children of her generation did not even suspect.
It always seemed that youth and youth passed in a friendly pioneer camp. In fact, in concentration. She believes that Lenin, with his revolution and Soviet power, deprived the peoples of Asia. They turned the working people, proud of their work, the owners of the land – into serfs – wordless, humiliated and hunted. Forgotten how to work. Not wanting to work, waiting for handouts and mercy from the state.
She says that she heard from the elders that before the advent of Soviet power, the poorest Kyrgyz had 20-30 sheep and a small herd of horses. Worked from birth to old age. Raised. Multiplied. And was free as a bird. And after a year, they started talking about such people, "came down from the mountains."
"This is our story. Her people write. Whatever they want, they will write it, "says Mom.
She has a special relationship with religion. Mom believes in God and is absolutely convinced that he is. He calls himself a Muslim and EVERYTHING. Observance of religious regulation is considered simply unbearable practice restricting personal freedom. And all the manipulations with the divine – a means of controlling and suppressing the personality: "There is God, there is a conscience. Live in good conscience. Everything is simple. "
True, simple.
With an Orthodox husband, mother necessarily celebrates all Muslim holidays. Necessarily congratulates and announces these holidays to his colleagues – people of different faiths. And introduces them by holiday treats. And getting ready. He says that it's probably great to talk with God five times a day. It only takes time to come to it on their own, and not because EVERYONE is praying, and so it should be. Each has its own road to God.
I intentionally almost kept silent about men – grandfathers, fathers, brothers, husbands. I understand the woman. Probably, I am, in essence, a deeply Asian woman – there is some kind of psychological barrier that prevents me from talking and talking about men.
My ancestors – women with their lives proved that experience, knowledge and logic are the impulse of any life activity, and religion helps to develop a relatively stable worldview and maintain mental balance in a world with constantly changing values.
Time? Time is running. What about memory? Memory unites hearts and souls …
---
Read also: "According to the waves of spiritual memory." Part 1| "According to the waves of spiritual memory." Part 2
---